What are the rugs cleaning tips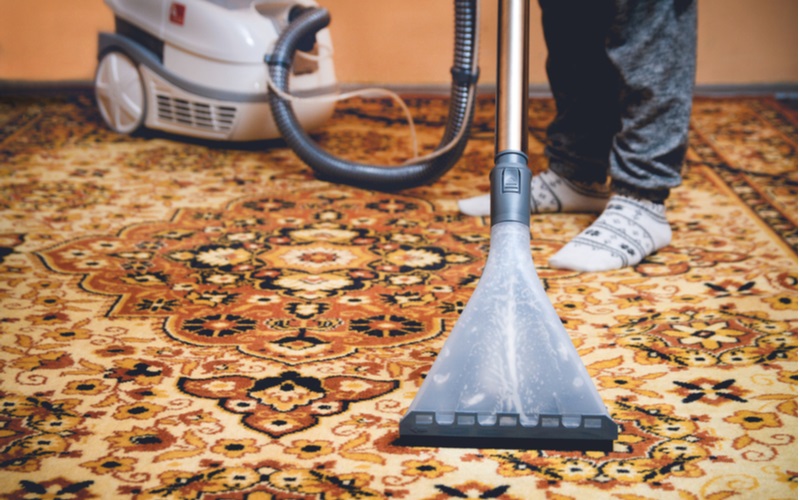 Rugs play an important role in making houses worthy and attractive. Rugs are the best option that provides the finishing touch to the house that seems to be missing in the house. Why would you hire someone to get your rug cleaned when you can do this on your own easily? There is a simple method to clean the rugs, you do not need any professional.
What you must do is, make a list of all the things you will need to get your rug cleaned. Basically, you'll need the following things:
Need a vacuum
Rug shampoo or a simple mild dish soap
A brush with soft bristle
Clean water
Finally, a pair of gloves which is optional
Now follow the steps one by one, and you are done with the rugs cleaning.
Hold a vacuum and start doing on the rug thoroughly and don't forget the rear-side. Clean the fiber side and then the rear side first.
You can use the brush attachment to remove any pet hair. Beat it against some solid surface to make sure that all the dirt and debris is gone.
To a slightly warm bucket of water, you can either use a rug shampoo or add a couple of caps-full of any mild liquid dish soap. You should be sure that it's not too warm as it can cause shrinkage of fibers or fading of colors.
Before you start, make sure to test your cleaner on any corner of your rug. Should make sure it does not cause the color to run, if it doesn't you are ready to proceed!
Now using a soft-bristle brush or a sponge, scrub the mixture of soap you home-made for cleaning deep into the rug, but you must not over-saturate the rug with the product too.
Let the cleaner stay on the rugs for a few minutes before you start to rinse it.
Make sure that the entire cleaner product is out of the rug, and the final run-off water is crystal clear.
The second last step is to let your rug dry. A squeegee can be helpful in this step. This is used for the purpose of cleaning the windows.
But if you don't have one, no worries, you can just lay your rug flat on a clean surface and let the upper side dry first. Now you flip it over to get the other side dried too.
Fans can also be beneficial to speed up the process. You should be sure that your rug is thoroughly dry before you bring it back to your room.
Now pull your rug back into its place and vacuum it one last time.
This is because, during the cleaning process, the fibers can get flattened, compacted and squished.
Bring them back to life by running the vacuum over it. Now enjoy the freshly cleaned carpet!
This time eventually comes, when your rug needs a deep and thorough cleaning when the stains are piling up.
Fortunately, you'll not need to hire a professional and spend lots of money on it if you follow the easy above-mentioned steps.
About The Author